Walnut Blasting De-Coke
We now offer a Walnut shell shot blasting de-coke service.
With our specialist equipment we can get your direct injection engine running on top form again. On a direct injection engine like on the Mini Cooper S and all diesel engines the fuel is injected into the cylinder under high pressure instead of into the intake manifold which has a natural cleaning effect on the inlet valves. Over time the inlet valves and intake manifold build up with soot from the EGR and oil deposits from the turbo and form a thick black sludge called Carbon (coke) and block up the intake system.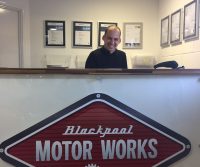 VW trained service advisor with over 19 years industry experience; Peter Boustred, has joined the Blackpool Motor Works team.
Welcome to the team!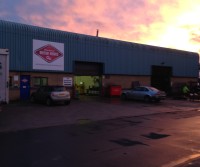 Welcome to the brand new website for Blackpool Motor Works.
If you're looking for a professional, high quality BMW or MINI specialist in a convenient location you'll find it all at Blackpool Motor Works. We are highly qualified factory trained BMW and MINI specialists, with our workshop located in Lytham St Annes, Lancashire close to Blackpool.